Nov 11, 2022
rae and Education
Promoting engagement in STEM through robotics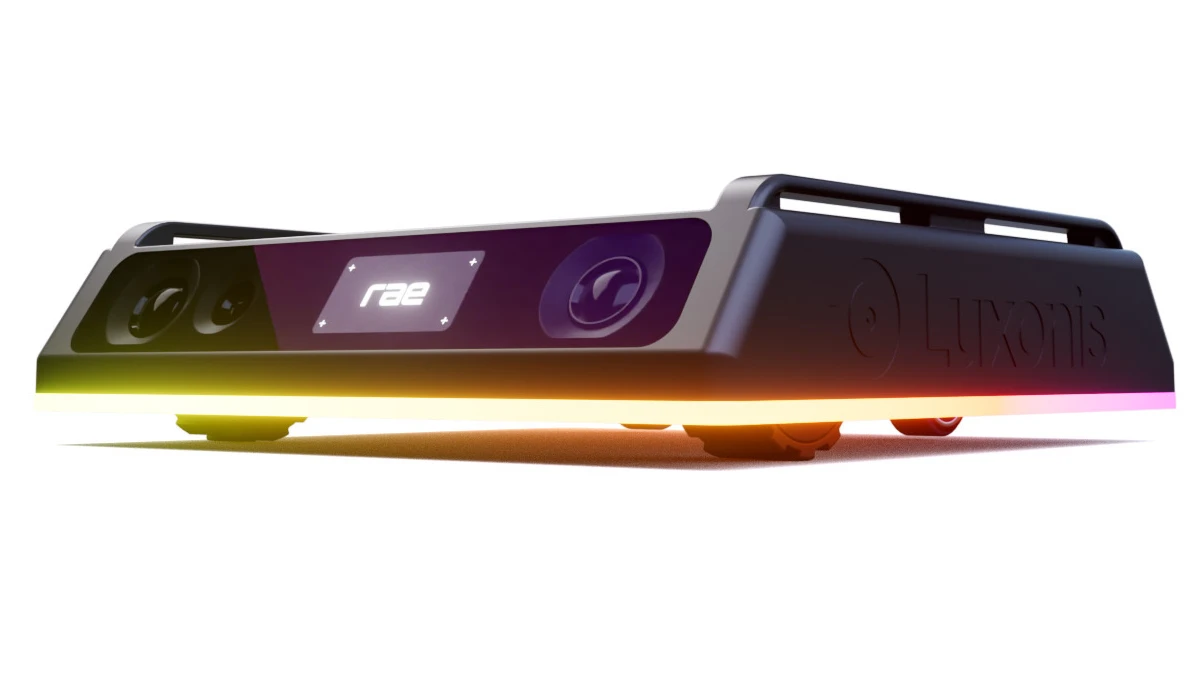 Luxonis recently announced our newest project: Robotics Access for Everyone, "rae" for short. With rae, our goal is to lower the barrier to access of cutting-edge robotics, making it simple for people of any skill level to get their hands on the kind of technology that for too long required extensive training to be able to use successfully.
To read more about rae and all the things it can do, check out our introductory blog article here.
And to help support its development, be sure to visit our Kickstarter.
We really are going full force on the technology side. Built off of our OAK camera system, rae unlocks all the same kinds of artificial intelligence (AI), computer vision (CV), and machine learning (ML) functionalities. Like OAK, rae is also fully compatible with our DepthAI API, which includes more than 250 pre-trained AI models, 60+ code examples, and 50+ demo examples.
It also includes advanced robotic functionality, coming standard with ROS 2 pre-configured for full access to its breadth of tools and software libraries, as well as simultaneous localization and mapping (SLAM), which is essential for autonomous vehicle navigation.
You can also train rae to learn all kinds of different people, objects, and locations, all of which are stored in its "Brain," which is easily accessible via its dedicated app. Training can even be done in a fully simulated environment and translated directly to the real world.
Take a look at this example where we've trained a group of virtual raes to play soccer against each other:
All of that power is great, but the last thing we wanted is for it to be restricted to use only by experts. The people we're most excited to see use rae are kids, students, and educators. Because through rae we believe that we can help demystify the kinds of impacts robots can (and already do) have on our everyday lives.
We are all about robotic vision, made simple. Access is key. So, how are we making that happen with rae? Let's dive in.
The first and most basic answer is easy to understand: size. We wanted to make rae small enough to fit in your pocket or drive under your couch, and present zero barrier when it comes to things like bringing it with you to a classroom or office. 
Dimensions: 120 mm x 120 mm x 32 mm (4.75" x 4.75" x 1.30")

Weight: 400 g (14 oz / 0.875 lbs.)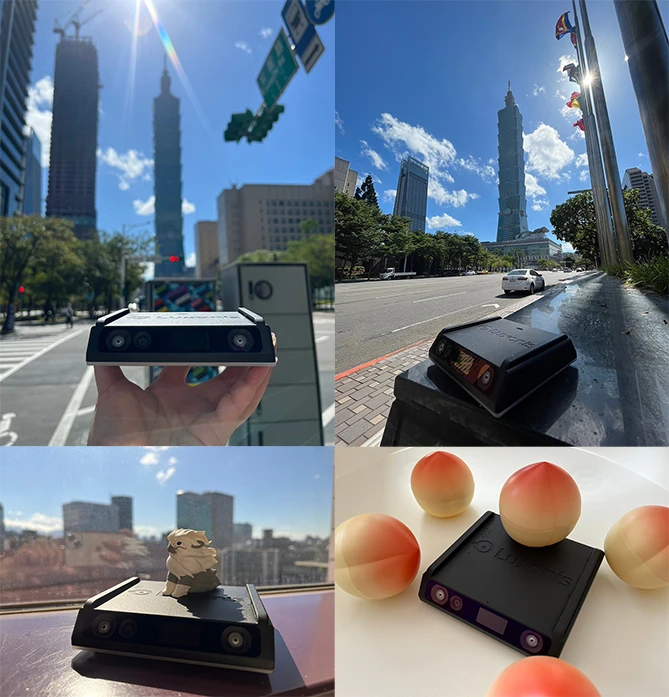 In other words, rae is basically the exact opposite of an assembly line monstrosity. It doesn't fill up a warehouse, doesn't require special training, and is only dangerous if you slip on it like a banana peel. It's also much more manageable in terms of space than more complex options like the robot dogs you see from Boston Dynamics (which don't get us wrong, are really cool).
The next huge barrier rae knocks down in respect to access is thanks to its app. Simply download it to any smartphone or tablet, connect to your rae, and get moving. Absolutely zero understanding of programming, coding, or engineering is needed to start using rae within minutes. And the app is more than just driving around and looking through rae's eyes (by the way, there are 2 depth sensors on the front and 2 more on the back, and an additional 4k color sensor on the front). It includes a full suite of software ranging from games like hide and go seek, to tools like QR/barcode scanning, to accessibility functions like sign language interpretation.
To make something like rae, it's going to take the whole team of experts at Luxonis. But to use rae as a window into the world of robotics is something anyone who can use a smartphone can do. The ability to connect to rae, have it learn who you are, respond to your voice, and then play with you or help you solve a problem, is the kind of immediate, real-world feedback that can spark the passion for learning.
And rae doesn't stop at the spark either. It helps fuel the flame for as long as it wants to burn. Because after the initial exploration and play with everything rae can do out of the box, there's also the opportunity to use it to experiment and develop.
Connected to our cloud-based platform, RobotHub, rae will have access to any and all software that is developed by Luxonis and by our community. On the very first day of our Kickstarter a commenter suggested creating a personal assistant app, which isn't something we had ever discussed, but is absolutely something an experienced user–or a young, burgeoning software developer–could create. Any software that could take advantage of rae's tools is a possibility, the only limit is imagination.
Do you think a team of high school roboticists could create something like the soccer training application that we shared above? Do you think a college professor could assign developing an app as a final project? We certainly do. And since rae is fully open-source, there aren't any barriers when it comes to getting into the guts of the hardware or software. Again, access is everything.
We know it's still an uphill battle in places. There certainly aren't a lot of options when it comes to ready-made robotics curriculums out there but, for what it's worth, for any teachers who might be interested, we'd certainly be willing to talk about ideas with you. We also know that no matter how affordable we make rae there's sometimes simply not going to be the budget to bring it into the classroom (here's calling on you, after school clubs! DonorsChoose is an amazing program too!). But hopefully rae can be one piece of the puzzle.
Robots are here to stay. They are amazing tools that can make our lives better, easier, and more equitable. Everyone who wants to should have the ability to learn how to use them and what makes them work. Robotics Access for Everyone is the way to do it.
---
Erik Kokalj
Director of Applications Engineering