RobotHub
Luxonis' powerful cloud control and analytics platform, helping you to set up, apply, and monitor your robotic vision applications.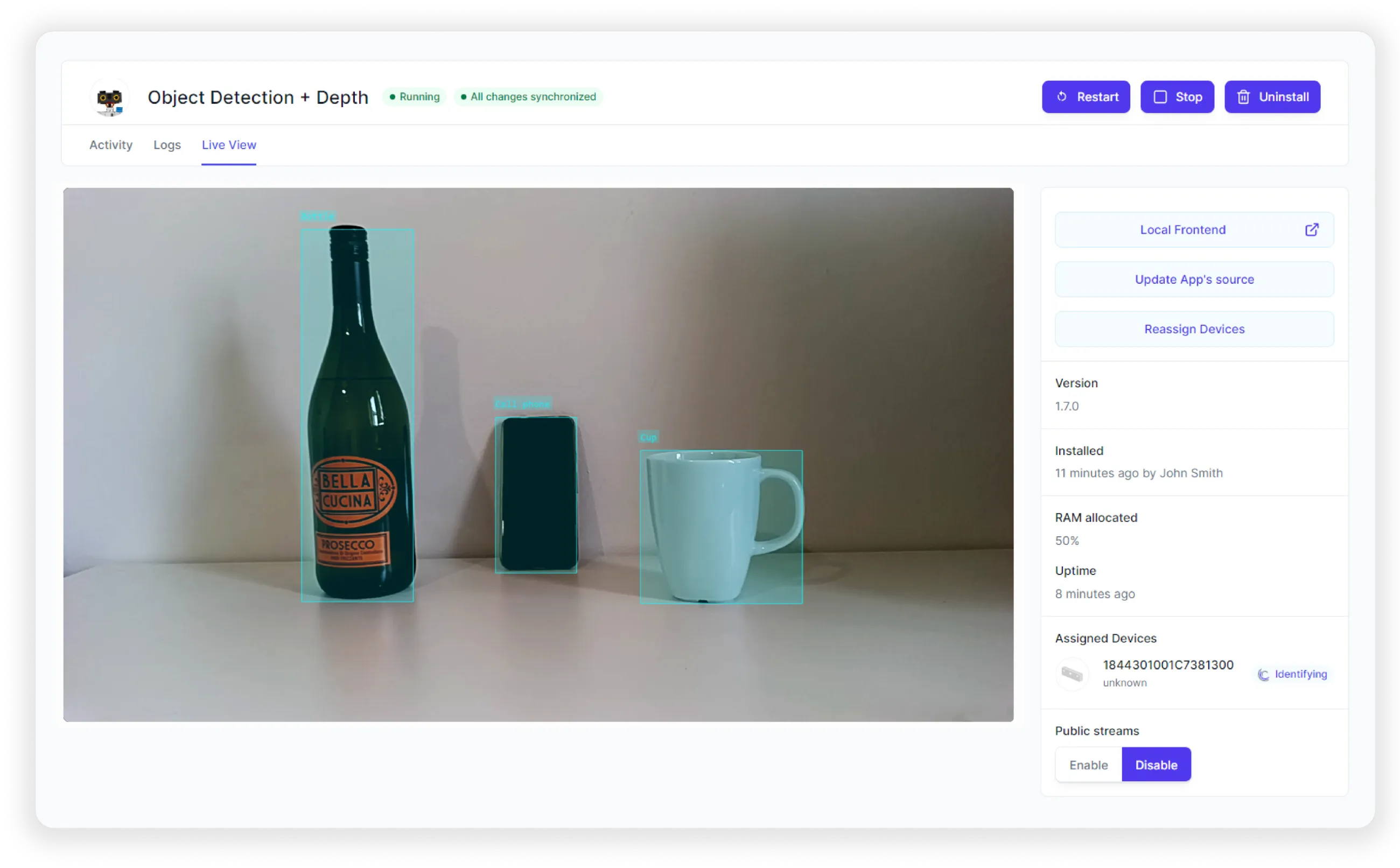 Features
Remote monitoring
Whether you have 1 or 1,000 OAK cameras, you can remotely check their status and install or remove new applications, just like on your mobile phone.
Live streaming from anywhere
Do you like YouTube? RobotHub can deliver real-time video streaming from your OAK cameras directly to your browser.
Easy app deployment
RobotHub includes integrated IDE for simple, in-browser coding of visual apps. Once you like an app, you can automatically build the production package right from your browser.
Beautiful statistics
All essential metrics, such as CPU/RAM/disk usage and neural accelerator throughput, are automatically stored and visualized in-system.
Simple installation
Installation for OAK cameras is as simple as can be, requiring only a single command.
App store
Vision app developers from around the world can share their apps with the RobotHub community, allowing anybody to install them with a single click.
Plans that fit your scale
Simple, transparent pricing that grows with you.
Join Early Access Waitlist
Monthly business plan
$2/robot
Unlimited robots
Unlimited apps
Unlimited storage ($0,1/GB)
Frequently asked questions
Everything you need to know about the product and billing
Which OAK cameras are supported in RobotHub?
All OAK PoE and USB cameras are supported.
---
What do I need to run RobotHub?
OAK camera and a computer running Linux (Ubuntu 20.04, Ubuntu 22.04 or Raspberry Pi OS) with x86-64 or ARM64 architecture.
Still have questions
Can't find the answer you're looking for? Please chat with our friendly team.
Get in touch